From Farm to Bottle
Our commitment to superior sauces

Every Hoff & Pepper sauce starts with farm-fresh peppers raised in the green hills of Dayton, Tennessee—just a short drive from our Chattanooga production facility. Our small-batch recipes highlight the crisp flavor of our local peppers and are balanced to bring out unique notes of a broad range of dishes and cuisines. Every bottle of our sauce is bottled and labeled by hand to ensure every one of our customers receives the highest-quality product possible. We exceed every expectation of a craft hot sauce and our products are right at home on any store's shelves.

Buy Direct From Hoff & Pepper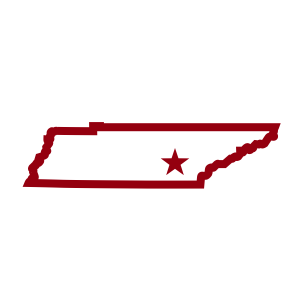 Fast & Free shipping on every order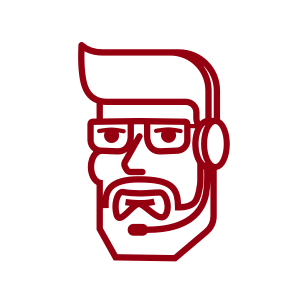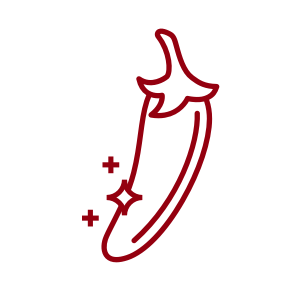 We never use bulk fermented mash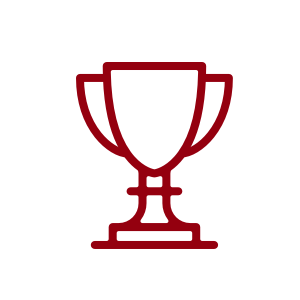 Rewards Program:
3 points for every $1 you spend
What Retailers Are Saying

"We are big fans of the flavors, the clean branding, and the solid nature of the two products. After receiving a sample we were hooked!"
Jen
PETERSON FAMILY FARM
"Everything is OUTSTANDING! Our customers are already coming back for more! They are absolutely loving these products! Great Flavor, Excellent Packaging, High Quality"
Jeremy
LEGACY MARKET
"Awesome sauce! I got this to sell at my shop knowing if it didn't sell my kids would eat it. I have sold this sauce easily and the repeat customers usually talk a lady or 2 into buying it for themselves."
Jessica
THE FARMER'S DAUGHTER
"Love it! Beautiful packaging and quality products! We love the mini hot sauces and the gift sets are great."
Delinah
BLACK BARN ANTIQUES
"Great. Since we started selling Hoff & Pepper we've had to re-order twice the first month! Good quality selling item."
David & Pat
CHOICE KUTZ MEAT MARKET
"Great Company To Work With!!!! Have ordered several times! Each has been great! Great selling products!"
Devin
SIMPLY CANDY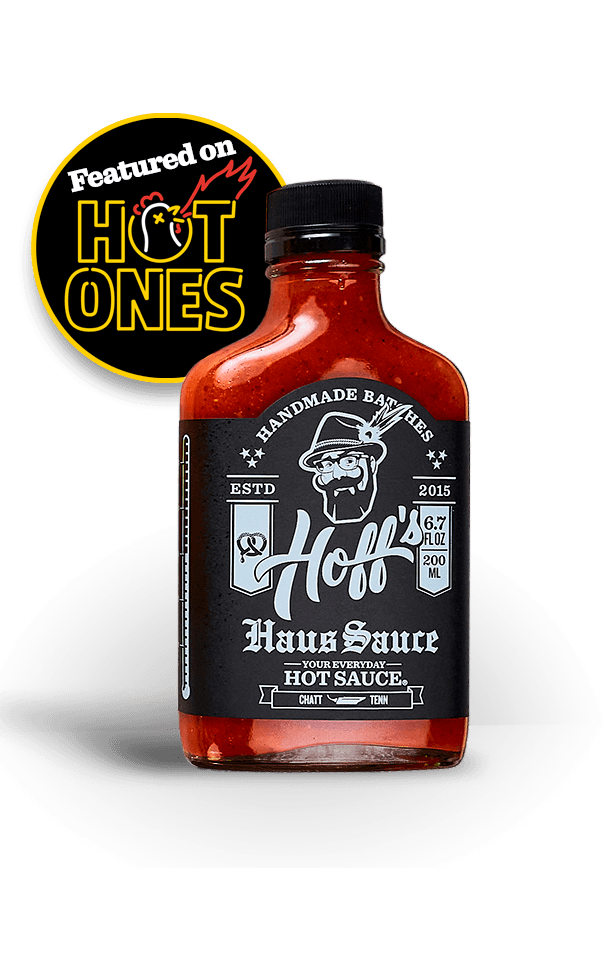 A viral Youtube sensation from the hot sauce fiends over at First We Feast and The Heatonist, Hot Ones presents celebrity guests with "hot questions and even hotter wings," with each wing sauce getting hotter as the game goes on. Our Haus Sauce, a nod to co-founder Aaron Hoffman's German heritage, was featured on Season 16 of the show, gaining high praise from guests, including Rob Lowe and Tom Holland. With over 11 million worldwide subscribers, viewers across the globe were introduced to Haus Sauce, as well as the full Hoff & Pepper lineup, establishing our reputation as a leading craft hot sauce brand.